Blocked Drains Folkestone

Blocked Drains Folkestone Unblocked for a fixed price Chris 0791 7852384.
We have been unblocking drains in Folkestone for over 28 years and we are only a two man operation not a large national company.
We also cover the surrounding areas at no extra costs.
Dungeness,New Romney,Folkestone,Dymchurch,Rye,Camber,Peasemarsh,Ashford,Tenterden.
We have over 62 years combined experience of drain clearance knowledge between us and we also have all the right tools for all blocked drains in
Folkestone we come across.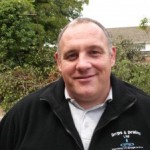 Chris. Blocked sinks sewers toilets and drains unblocked for a fixed price.
Drains Folkestone & Blocked Drains

We provide the full service when it comes to drainage work from clearing all types of blocked pipes and sewer drains we have the knowledge and experience which is assisted by all the right tools and machinery to unblock your drains sinks and toilets fast.
Drain Camera Inspection Folkestone
We can provide you with a drain inspection / drain camera survey using our drain camera which you can watch being carried out on your property if you wish and you can view what we see on a monitor as it happens or we can record onto a memory stick.
We actually enjoy our work as we know what we are doing and have all the drain clearance tools for every blocked drain we come across.
My reviews https://www.checkatrade.com/ChrisPetersPlumbing/Reviews.aspx
Blocked drains Lydd cleared fast 0791 7852384.
Thank you for taking the time to read our details.
Best Regards.
Chris 0791 7852384.
Blocked Drains Folkestone . .